Xtreme 3 Bamboo Hybrid: Bamboo - it comes naturally!
The newest addition to our Xtreme 3 family: Xtreme 3 Bamboo Hybrid! This razor has been designed with a sleek bamboo handle* (*handle made with 70% renewable bamboo)! This razor is not using a plastic handle and is thus using less plastic than our leading disposable brand.
This pack contains 1 bamboo handle and 6 replacement blades.
XTREME 3 BAMBOO FEATURES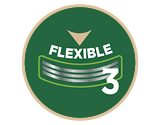 3 FLEXIBLE BLADES
Designed to adapt to any contour on your skin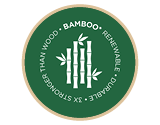 DURABLE HANDLE
Strong durable handle which is 3x stronger than wood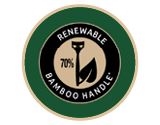 RENEWABLE BAMBOO HANDLE
Made with 70% renewable bamboo