Hydro 3 Skin Protection Razor Blades – Designed for incredible skin protection!
We've designed every aspect of these blades– they are designed for incredible skin protection!
Technology
Our gel pools create a protective barrier for a comfortable shave. The gel is dermatologically tested and covers the skin like a protective film, and contains aloe vera.
Our 3 blades with skin guards double the points of contact to smooth the skin and help to prevent irritation.
Packaging
Our packaging is made from more than 90% recycled paper and the packaging is recyclable-please check your local recycling facilities.
What if you could help prevent skin irritation while shaving?
Daily shaving can lead to irritation but Wilkinson Sword's Hydro 3 Skin Protection men's blades are designed for incredible skin protection.
Great value shaving from Wilkinson Sword.
Hydro 3 Razor Blades fit with any other Hydro razor.
PEG-115M,POLYQUATERNIUM-10,AQUA,SODIUM ACETATE,SODIUM CHLORIDE,ZINC STEARATE,ISOPROPYL ALCOHOL,CYCLODEXTRIN,ALOE BARBADENSIS LEAF JUICE,CALENDULA OFFICINALIS FLOWER,CAMELLIA SINENSIS LEAF,CERAMIDE NG,HYDROGENATED JOJOBA OIL,MALTODEXTRIN,PANTHENOL,SODIUM HYALURONATE,TOCOPHEROL
HYDRO 3 SKIN PROTECTION FEATURES
3 BLADES
3 blades with skin guards help to prevent irritation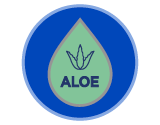 SKIN PROTECTION
Designed for incredible skin protection with aloe vera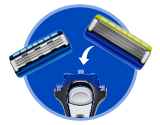 HYDRO COMPATIBLE
All Hydro razors and blades are compatible with this razor